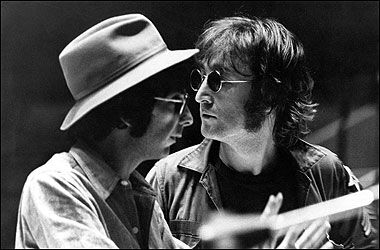 Phillip Harvey "Phil" Spector, born Harvey Phillip Spector was an American record producer, musician, songwriter, composer and musician who created the Wall of Sound technique, which gave a distinct sound to various songs and records, including The Beatles. He is considered an auteur, or a person who controls all aspects of a project; With this, he has been considered one of the most influential people in pop music history.
Spector started his career in 1958 when he founded The Teddy Bears; There, he played guitar and vocals, and produced and wrote several singles for them, including "To Know Him Is To Love Him," which achieved number one in the US. Later, he wrote or produced for various bands, including the girl group The Ronettes and other bands. He also worked with the Beatles during the Get Back sessions, and by 1980, he had produced over 30 Top 40 singles in his career. However, he took a hiatus starting in 1974: From then on, his activity slowed and became sporadic.
Spector returned in 1977 by producing Leonard Cohen's Death of a Ladies' Man, which marked a departure from Spector's Wall of Sound technique. He also worked with the Ramones for their album End of the Century. However, he did not produce any albums during the following years. His final work credited to him released in 2003.
On February 3, 2003, Lana Clarkson was found dead with Spector being the prime suspect. He was sentenced to jail for 19 years to life, and would have been eligible for parole when he reached 88.
On January 16, 2021, Spector died at 81 from complications with COVID-19.