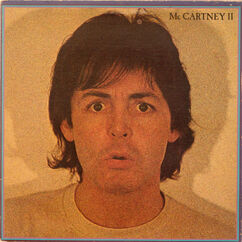 McCartney II was Paul McCartney's third solo album and his first after his break-up with Wings. The album was released in 1980 and was a follow up to his 1970 album McCartney.
After he recorded the last Wings album from mid 1978 to early 1979, Paul went to his farm in Scotland to record another album; the album was recorded from June 1979 to August 1979 in Scotland. McCartney used 16 track tape machines, in late August he recorded about 20 songs. He used more synthesisers and he experimented with acoustic sound.
He later toured with Wings in December 1979. The album was then released in May 1980 with mixed reviews, but it was the top album in England and number three in the United States.