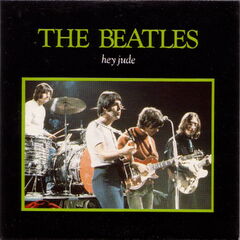 Hey Jude is a song by Paul McCartney of The Beatles, credited Lennon/McCartney. The purpose of Hey Jude was to comfort Julian Lennon (aka "Jules") about his parents' divorce (John and Cynthia Lennon) It went to number one on the Billboard hits and also comforted Julian. "Hey Jude" came on a two sided single, along with the song "Revolution".
The song's lyrics are about someone encouraging a man named Jude to go after a woman by saying things like "don't be afraid" and "you have found her, now go and get her". The song ends with the band yelling "Hey Jude" as the song slowly fades off.
Paul McCartney originally wanted to call the song "Hey Jules", but decided to change some letters around in the name "Jules" to form "Hey Jude" to draw attention away from John Lennon's son Julian, who the song was written for.
Composition
Edit
The song was written by
Paul McCartney
, in an attempt to soothe Julian Lennon,
John Lennon
's son, after his father and mother, John Lennon and his first wife
Cynthia
, were having a divorce. "Revolution" was released as its B-side. It is also said that John originally misunderstood the song and thought that it was Paul telling John that he supported his relationship with Yoko.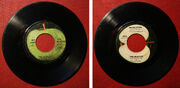 Recording
Edit
"Hey Jude" was recorded at Trident Studios from the 29th to 31st of July and the 1st of August.
Paul McCartney - Lead Vocals, Piano, Bass Guitar (1964 Rickenbacker 4001S)
John Lennon - Acoustic Guitar (1964 Gibson J-160E), Harmony and Backing Vocals
George Harrison - Lead Guitar (1961 Fender Stratocaster), Backing Vocals
Ringo Starr - Drums, Tambourine, Backing Vocals
Uncredited 36-piece orchestra – 10 violins, three violas, three cellos, two double basses, two flutes, two clarinets, one bass clarinet, one bassoon, one contrabassoon, four trumpets, two horns, four trombones, and one percussion instrument; 35 of these musicians on additional backing vocals and handclaps.
Behind the scenes
Edit