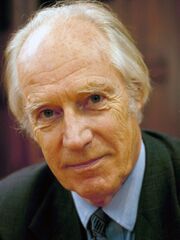 Sir George Henry Martin was an award-winning English record producer and arranger. He produced many of The Beatles' albums. Martin also played the piano for many of their songs, and wrote the instrumental scores for their movies, as well as for the James Bond movie Live and Let Die. George was born on 3 January 1926, and he passed away on 8 March 2016, aged 90.[1]
When Martin was six years old, his parents bought a piano that sparked their son's musical interest. Two years later he persuaded his parents to pay for piano lessons. He listened to a wide range of musical styles, encompassing Cole Porter, and Johnny Dankworth, attending the Guildhall School of Music and Drama from 1947 to 1950, studying piano and oboe. While still at the Academy, Martin married Sheena Chisholm, with whom he had two children, Alexis and Gregory. He later married Judy Lockhart-Smith on 24 June 1966, and they also had two children, Lucy and Giles Martin. Following his graduation, he worked for the BBC's classical music department, then joined EMI in 1950. Martin produced numerous comedy and novelty records. In the early 1950s, he worked with Peter Sellers, and Spike Milligan.
In a career that spanned over six decades, he worked in music, film, TV, and live performance. As well as all the creative work, he held a number of senior executive roles at media companies and contributed to a wide range of charitable causes, including his work for the Prince's Trust and the Carribbean island of Montserrat.
In recognition of his services to the music industry and popular culture, he was made a Knight Bachelor in 1996. He was the father of producer Giles Martin and writer, producer and actor Gregory Paul Martin.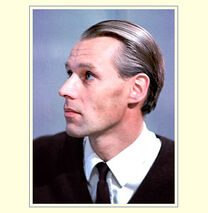 References
[
]