Don't Pass Me By
is a song written and sung by
Ringo Starr
, and was the first one he wrote. He says in
Anthology
that he only knew three chords on the piano and guitar, and would bang away until he found a melody.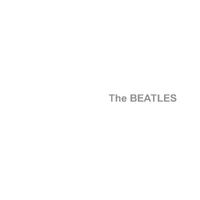 Background
Edit
The song is led in by Rocky Raccoon. Only two Beatles participated (Ringo and Paul), while Jack Fallon helped with the violin part.
Recording
Edit
6 takes of it were recorded June 5th 1968. Overdubs to take 5 were recorded the next day, creating take 7. More overdubs to this take were done on 12th of July. The starting edit piece was recorded 22nd of June. The pianos were both recorded into a Leslie 147 speaker.
I listen for your footsteps, Coming up the drive
Listen for your footsteps, But they don't arrive
Waiting for your knock, dear, On my old front door
I don't hear it, Does it mean you don't love me any more?

I hear the clock are ticking, On the mantel shelf
See the hands are moving, But I'm by myself
I wonder where you are tonight, And why I'm by myself
I don't see you, Does it mean you don't love me any more?

Don't pass me by, don't make me cry, don't make me blue
Cause you know darling I love only you
You'll never know it hurt me so, How I hate to see you go
Don't pass me by, don't make me blue

I'm sorry that I doubted you, I was so unfair
You were in a car crash, And you lost your hair
You said that you would be late, About an hour or two
I said that's alright I'm waiting here, Just waiting to hear from you

Don't pass me by, don't make me cry, don't make me blue
Cause you know darling I love only you
You'll never know it hurt me so, How I hate to see you go
Don't pass me by, don't make me cry
Personnel
Edit
Ringo Starr — Lead Vocals, Sleigh Bell, Drums, Cowbell, Maracas, Congas and Tack Piano
Paul McCartney —Grand Piano, Lead Guitar (1962 Epiphone 230TD Casino) and Bass Guitar (1964 Rickenbacker 4001S)
Jack Fallon - Violin