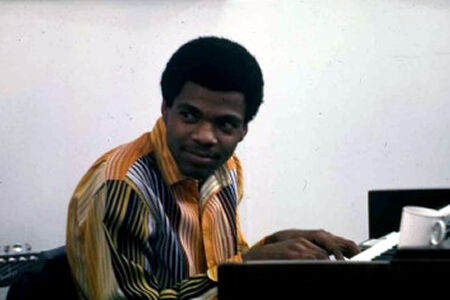 Billy Preston (September 2, 1946 – June 6, 2006) was an American soul keyboardist, singer and sognwriter, widely considered one of the 'fifth Beatles' because he worked with them.
He played organ or electric piano on certain tracks on Let It be (album) and played electric piano at the famous rooftop concert. He also worked on Abbey Road (album), but this time in a more limited capacity, and he contributed organ to just two songs - Something and I Want You (She's So Heavy).
In the film, Sgt. Pepper's Lonely Hearts Club Band, Preston appears as the title character singing "Get Back." In doing so, Preston is the only artist who appears who had any direct artistic involvement with the Beatles.
Preston was a contributing artiste for the 2002 concert; Concert for George.
He died of kidney failure in June 2006.